East Village wins 'Development of the Year' at the Resi awards
May 15, 2014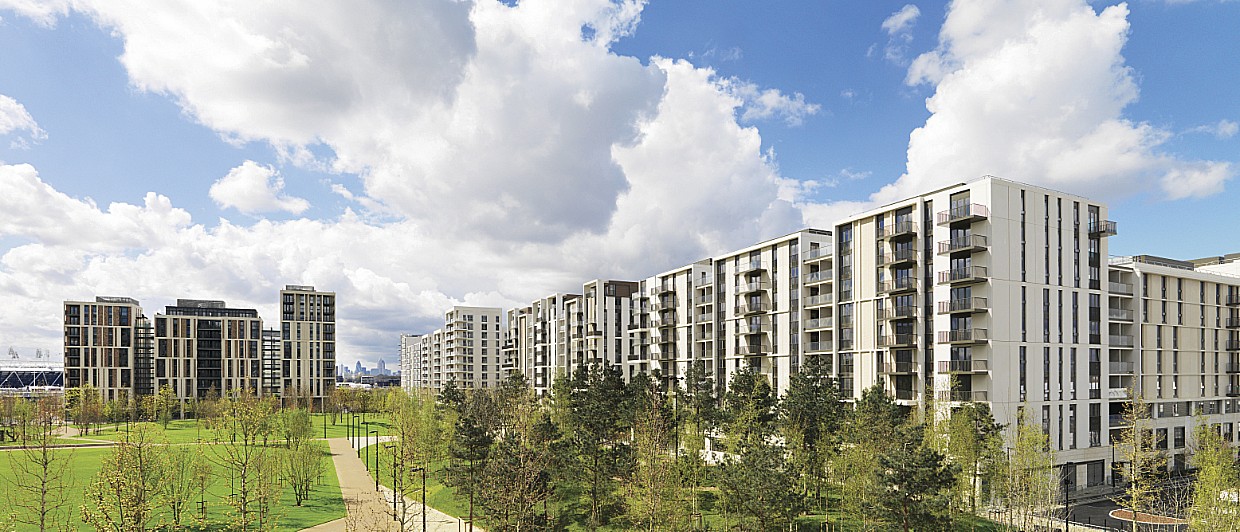 East Village earned a gold podium position at last night's RESI Awards, winning the award for Development of the Year.
The former Olympic village was recognised for incorporating elements beyond the norm, including innovative and novel design features, strong environmental credentials, benefits to the local community, and successful integrations of private and public housing. The judges were also impressed by the commercial success of the project, which alongside these additional benefits, has contributed towards East Village's achievement.
Delivering 2,818 new homes for Londoners, East Village offers both affordable homes, through Triathlon Homes and private rental homes with Get Living London. Private and affordable tenures are integrated on an unprecedented scale, raising the bar for modern residential developments. Offering a range of homes to suit everyone, from one bedroom apartments to townhouses, the neighbourhood is set in 75 acres of parklands and open space, with a new school, health centre and community facilities.
Olaide Oboh, Marketing Manager at Triathlon Homes said, "We are delighted that East Village's fantastic living environment, packed full of landscaped, green open space with world-class facilities on the doorstep has been acknowledged in this way. The whole team has worked hard to go beyond the ordinary to create a thriving community amongst the beautifully designed buildings. It's an honour to be recognised for our role in establishing London's newest neighbourhood."